Period A:
August . 08th-09th-10th-11th -12th– 13th – 14th – 15th -16th – 17th – 18th -19th– 20th-21th– 22th

Period B:

The remaining periods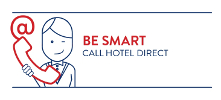 Contact the hotel directly with discounted rates

Period A
Period B


Double Standard Room
€ 105,00
€ 100,00
Double Classic Room
€ 110,00
€ 100,00
Double Comfort Room
€ 135,00
€125,00
 
Triple comfort Room
€ 155,00
€ 150,00


Family  Comfort Room
€ 195,00
€ 185,00
Breakfast
Included
Included
Included
The offered discounts

depend on the length of your stay .

*All the prices are intended per room each night.

Our clients have special conventions with some restaurants in Monte Isola.


News
If you book at least for two  days, a free-of-charge parking on the mainland is available (limited availability upon reservation)

     
Note


 Extra bed – Daily Charge

 € 30,00

Children in a bedroom with 2 adults: free till 2 years old

If you need a cradle: € 20,00


al giorno

 The offered discounts depend on the length of your stay

The pool is open in summer and when the outside temperature permits from June 10th to 30 September.

Check-in time is from 14:00 to 21:00, it is possible to agree with the hotel other times depending on availability.     Check-out time is at 10:30 am.


Hotel – Meublé
offers solutions for group and family accommodation
RESERVATION
If you want to make a reservation please send a request and we will check our availability. For confirmation please send a pre-payment for the first night by bank transfer or indicate a credit card (Visa, Mastercard ) with expiry date to guarantee your booking.
The reservation can be cancelled within 10 days before the arrival and we will deduct Euro 10,00 (bank charges) from the previous pre-payment. In case of cancellation received after this deadline, the deposit will be retained for the full amount (one night).