Period A:
August . 08th-09th-10th-11thth – 13th – 14th – 15th -16th – 17th – 18th – 19th
September.   12th-13th-14th-15th-16th-17th-18th-19th-20th

Period B:

The remaining periods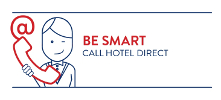 C

ontact the hotel directly with discounted rates

Period A
Period B


Double Classic Room
€ 90,00
€ 85,00
Double Comfort Room
€ 100,00
€95,00
 
Triple comfort Room
€ 135,00
€ 130,00


Family  Comfort Room
€ 170,00
€ 165,00
Breakfast
Included
Included
Included
The offered discounts

depend on the length of your stay .

*All the prices are intended per room each night.

Our clients have special conventions with some restaurants in Monte Isola.


News
If you book at least for two  days, a free-of-charge parking on the mainland is available (limited availability upon reservation)

     
Note


 Extra bed – Daily Charge

 € 30,00

Children in a bedroom with 2 adults: free till 2 years old

If you need a cradle: € 15,00


al giorno

 The offered discounts depend on the length of your stay

The pool is open in summer and when the outside temperature permits from June 10th to 30 September.

The room has to be left free within 10.30. am on the day of departure unless previous agreements with the management, who can avoid any penalties.

We accept small dogs, owners should be in possession of the equipment for their needs.


Hotel – Meublé
offers solutions for group and family accommodation
RESERVATION
If you want to make a reservation please send a request and we will check our availability. For confirmation please send a pre-payment for the first night by bank transfer or indicate a credit card (Visa, Mastercard ) with expiry date to guarantee your booking.
The reservation can be cancelled within 10 days before the arrival and we will deduct Euro 10,00 (bank charges) from the previous pre-payment. In case of cancellation received after this deadline, the deposit will be retained for the full amount (one night).